Don't Clean Up Another Accident - Turn to Puppies Pause Training Today!
26 Patrick Street Augusta, Maine 04330
"I AM SO GLAD I CALLED YOU. I WOULD NOT HAVE BEEN ABLE TO GO THROUGH WATCHING PENNY SHAKE LONG ENOUGH TO BE SUCCESSFUL AT GETTING HER TO RIDE WITH ME. HOW WONDERFUL… IT IS TO BE ABLE TO GO DOWN THE ROAD AGAIN WITHOUT GUILT! AND, I AM NOW ALLOWING MYSELF TO BELIEVE I WILL HAVE MY LOYAL, AFFECTIONATE AND CUTE LITTLE TERRIER AS THE COMPANION I HAD ENVISIONED. I CANNOT PUT TO WORDS THE RENEWED OPTIMISM AND HOPE FOR THE FUTURE THAT I FEEL."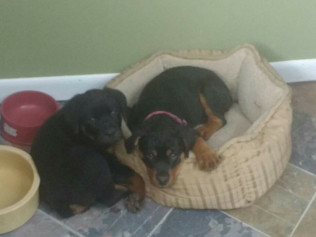 Meet The Team
Tino here! My three co-workers Sophie, Zsolt and Zsuzsi and I work hard to keep the place in line and we just love meeting new friends! Jacqueline does most of the hard work though, we just sit here and look cute!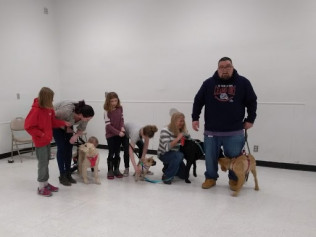 Group Dog Training
Does your pup need some extra help being around groups of dogs? Jacqueline has completed 18 weeks of training to ensure your pup will have the proper training he or she needs! Schedule a group training today!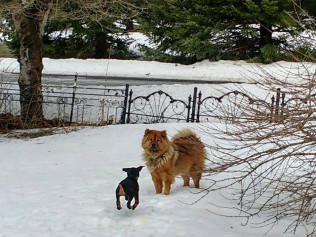 Private Dog Training
If your dog or puppy needs quality, one on one training, our mom Jacqueline has that covered too! She will work with your pooch regardless of age, breed or history. Schedule some quality training time today!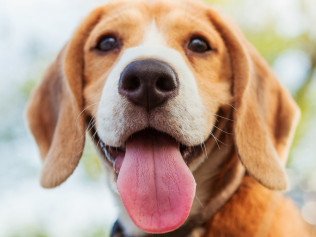 Reach Out Today
At Puppy Pause Training, we are always eager to make new friends. Reach out to our mom, Jacqueline, the owner of Puppy Pause Training, today! She will train your pup the right way, with patience and love!
Offering the Best Dog Obedience Training in Maine
PUPPIES PAUSE TRAINING IN AUGUSTA, ME
Woof, woof! Ahem, I meant to say, hello there! It's me, your dog speaking. We seem to be having some communication issues. You keep trying to teach me to be a good boy, but something's just not clicking for me.
Who can we turn to for help?
Well, through my canine hearing, I learned about a place called Puppies Pause Training. They offer training for dogs like me! Jacqueline, the owner, can work with me one-on-one through her private dog obedience training, or I can make new friends during group training sessions. Get in touch with Puppies Pause Training today to find dog trainers near me!
Ready to schedule training services? Fetch your phone and call us today!"
From Puppies to Older Dogs
Jacqueline fosters dogs and has four of her own – Tino, Sophie, Zsolt and Zsuszi. She has experience working with bully breeds like pit bulls and rottweilers and can work with puppies who need to be potty trained and learn basic commands. Jacqueline also trains older dogs, and can even help dogs that may have been abused and lost their trust in humans. Who said you can't teach old dogs new tricks?
If you're ready to start my training, reach out to Puppies Pause Training right away.
Upcoming Classes: All Classes Are Drop-In
Call For Availability!
$150
Basic Manners
Class Length: 5 weeks
Class Time: 5:30 pm
Class Location: 26 Patrick St., Augusta, ME
Advanced Training
Class Length: 5 weeks
Class Time: 6:30 pm
Class Location: 26 Patrick St., Augusta, ME
A Proud Moment for Puppies Pause!
We are so happy when we see our students behaving perfectly out on the town! Murphy and Spencer attended The Mutt Strut in Augusta last Saturday and nailed it! They were true gentlemen. This takes dedication from both the dogs and their owners. Great work to all! This is what it is all about for us here at Puppies.
Puppies Pause is available for classes outdoors, virtually, or for private training!
If your dog needs professional training, our owner Jacqueline can help!
To get her Dog Training Certification, Jacqueline had to complete the following:
18 weeks of book classes.
6 weeks of trainer observations.
6 weeks of going through a dog training program as a client.
6 weeks of graded training.
25 hours of volunteering at a local shelter.