Private Dog Training in
Central Maine
I'm a shy puppy, but at Puppies Pause Training, that's perfectly okay!
Turn to Puppies Pause Training for quality, private dog and puppy training in Augusta, Maine!
When I'm with you, I'm as happy as can be. But when this pooch gets around other people or dogs, you probably notice some of the following behaviors:
My ears flatten
My tail tucks between my hind legs.
I start licking my lips and yawning.
The hair on the back of my neck is raised.
All of these behaviors are signs of fear. Just because I am shy, doesn't mean I can't be a well-behaved pup! With owner Jacqueline's help, I can build my confidence and actually enjoy being around other dogs and people! Puppies Pause Training offers private dog training in Augusta, ME for fearful dogs like me. For a reasonable investment of $75 an hour, Jacqueline will even travel to any home within a 50-mile radius of her Augusta facility. I'll learn how to sit, stay and lay down without the pressure of performing in front of a crowd. I will even get some help with my jumping, barking, and potty training too! Contact Puppies Pause Training right away to allow me the personal attention I need to shine.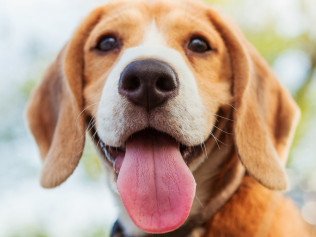 We look forward to working with you!
Certified Dog Trainer at Your Service!
You can trust Jacqueline to help you and I communicate effectively. She fosters four dogs of her own, Sohpie, Tino, Zsolt, and Zsuszi, who are her right-hand pups in the business. Jacqueline has experience working with bully breeds like rottweilers and pit bulls and has the skills to train older dogs that have no training background, she can even help dogs that were abused or may have lost their trust in humans. If I'm a slow learner, she'll take the time needed to make sure the lessons sink in. Schedule a private dog training session in Augusta, ME today. You'll be amazed with the patience and professionalism we'll get from Jacqueline.
Reach out to Puppies Pause Training Today! With 18 weeks of classes and over 25 hours of volunteering at a shelter, Jacqueline promises to have your pooch on their best behavior in no time! You will be amazed by how quickly we learn these commands and obey them at any time. It's Jacqueline's goal to provide a safe space for your pup to be themselves while learning basic commands and proper manners.
We are located at 26 Patrick Street in Augusta, Maine and open from 8 am to 6 pm Monday through Saturday. Puppies Pause Training is available for outdoor or indoor lessons as well as virtual training sessions to meet everyone's needs!
Please call (207) 212-5042 today to schedule your private training sessions!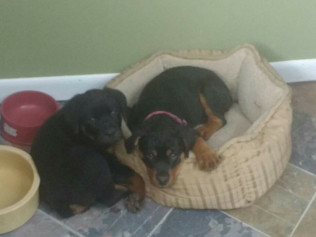 Meet The Crew
The gang over here at Puppies Pause Training is so excited to meet you and your pooch! We love meeting new friends and always promise to play nice! Jacqueline keeps all of us in line and on our best behavior!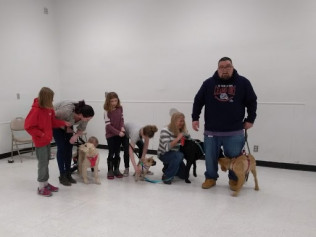 Group Dog Training
Does your pooch need some extra time around other dogs? Not to worry! The team at Puppies Pause Training is here to get your pal comfortable around other dogs so you can be confident in your next trip to the dog park!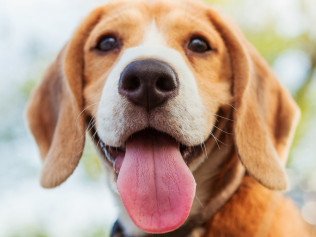 Contact Us Today
If you have any questions regarding our group or private dog training, please feel free to reach out! We are here to answer any of your questions! Jacqueline is a trusted professional and will bring you peace of mind where it matters most.